Croatia international Ivan Rakitic has stressed that he is clearly happy at Barcelona and has no plans of heading through the exit door during the summer. The 32-year-old's role with the Blaugrana has reduced with the arrival of Frenkie de Jong last summer and he has made only 13 starts in the league and European games combined this season.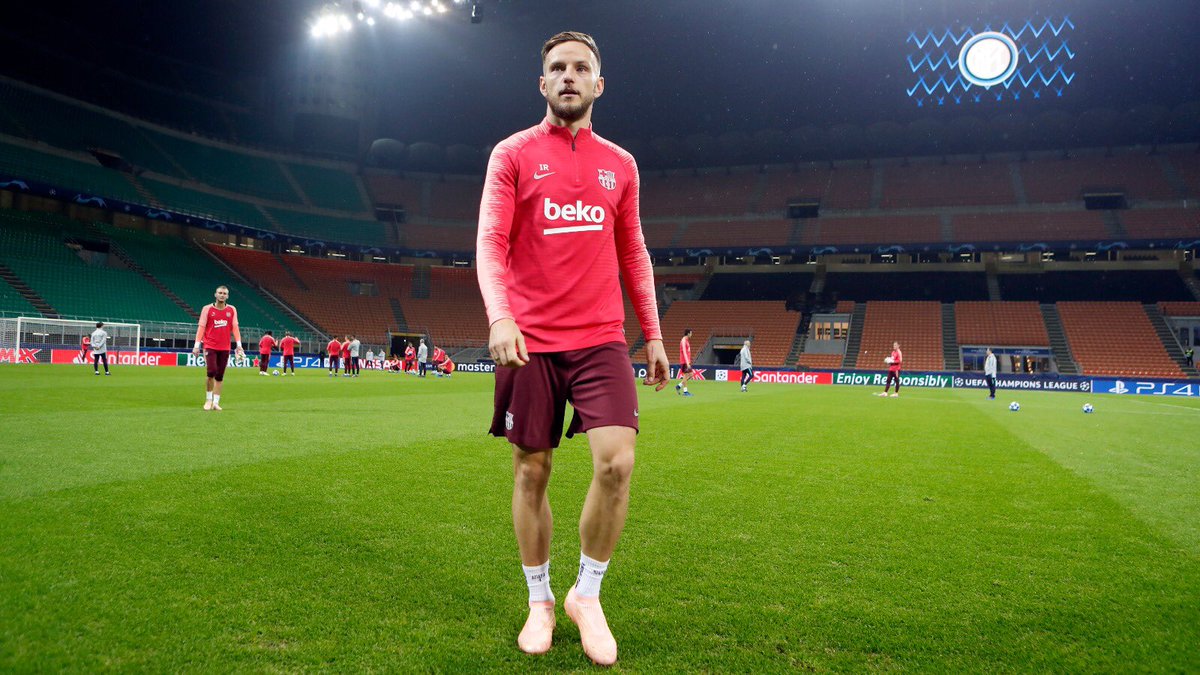 As a result, there has been the speculation that he could head through the exit door but that does not appear the case. Speaking to Sky Sport Germany, Rakitic insisted that he has no concerns over his current treatment at the club and he plans to see out the remainder of his contract which expires in June 2021.
He told: "I've got used to it a bit. I've been here six years now – so I've had six years of this sort of thing. I have to try to understand it, to remember that football is not just a sport. There is a bit more to it. We know that, we have to try to understand it – you have a laugh about it sometimes. The main thing is that I feel good and I am getting good feedback from the manager and the club. I've still got a contract, when I sign a contract I always intend to fulfil it, and if that cannot happen for any reason, then we'll sit down together and talk about it. But for the moment, I am very happy here."
Rakitic has been linked with a possible move to Tottenham Hotspur in recent weeks with manager Jose Mourinho being a huge admirer of him. Elsewhere, there has been the talk of the Croatian returning to Sevilla, where he would be assured regular gametime and handed with the captain's armband.
However, it appears that Rakitic has no problems at the Camp Nou and the next few months could give a clear indication over his stance. The midfielder has made 299 appearances for the Blaugrana over the past five-and-a-half seasons.