Croatia head coach Zlatko Dalic has confirmed that Sime Vrjaljko did not suffer any serious injury during the Nations League clash against England on Sunday. The Inter Milan ace was substituted within the 26th minute of the game after a muscular issue and thereafter, the Croatians went on to suffer a 2-1 defeat despite holding the initial advantage.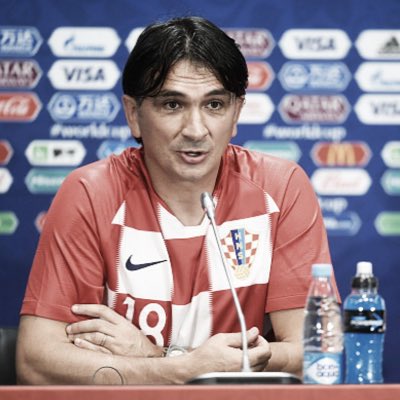 Speaking to reporters, Dalic clarified that there was nothing serious with the Croatian right-back but he did not want to any risks with the player owing to his club commitments thereafter, he said: "Following the tough 90 minutes against Spain and just two-day recovery before the England encounter, we were aware that our players wouldn't be perfectly fit. After a tackle in a dangerous situation, Vrsaljko felt his muscle and our assessment was to prevent any further trouble by taking him off. He's not a doubt for the upcoming club matches, as he proved at the World Cup and wearing his Internazionale jersey that he can play difficult matches at a high level in a short period of time."
Dalic added that he would not have taken the same decision,
if the game was the World Cup final and he just wanted to remain fair with both the player and the Nerazzurri.
Croatia appeared second-best during the first half of the Nations League encounter against England but they managed to grab a surprise advantage after Andrej Kramaric scored
before the hour mark
.
However, they could not sustain the pressure thereafter and a late England surge saw them succumb to a defeat with Jesse Lingard and Harry Kane finding the scoresheet. The loss has meant that Croatia have been relegated to League B for the next Nations League while the Three Lions have managed to qualify for the competition's finals scheduled to be played in Portugal next summer.